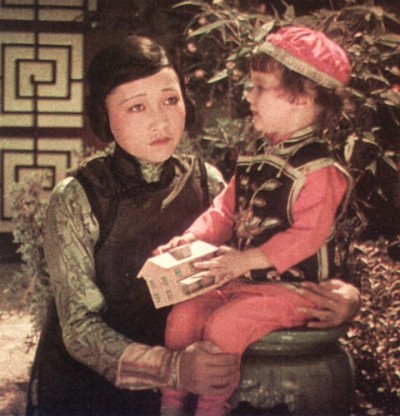 99 years ago today the silent film The Toll of the Sea opened in New York City. While this film wasn't the first feature length color film (that honor goes to With Our King and Queen Through India from 1912) and not even the first Technicolor film (that honor goes to The Gulf Between from 1917) it was a real breakthrough: This was because it was the first film to use the two-color Technicolor process which allowed the film to be shown on a standard film projector, as where previous color films required a special projector which would simultaneously several reels of film that were projected through a beam splitter.
Below: The Toll of the Sea
The Technicolor process itself was invented in 1916, but it took quite a few years to be improved. It's main rival in the early days was Kinemacolor which was used in several British films from 1908 until 1914. However what killed Kinemacolor was that it required special projectors to show a film — a problem that Technicolor solved in 1922. Technicolor would go on to become a Hollywood standard until 1952 when Eastmancolor from Eastman Kodak became more popular. But when you you're looking the best color films in the early days of Hollywood from Gone With the Wind to Fantasia — they're all shot in Technicolor.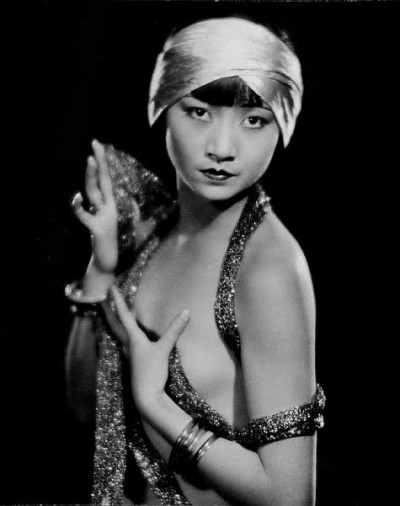 The Toll of the Sea also had another breakthrough since it featured Anna May Wong who was the first real Chinese-American film star. Anna whose real name was Wong Liu Tsong ("Frosted Yellow Willows") lived from 1905 until she passed away in 1961 — in her lifetime she made over 50 films, and also worked on the stage and television as well.
Below: A nice fan film about the life of Anna May Wong.