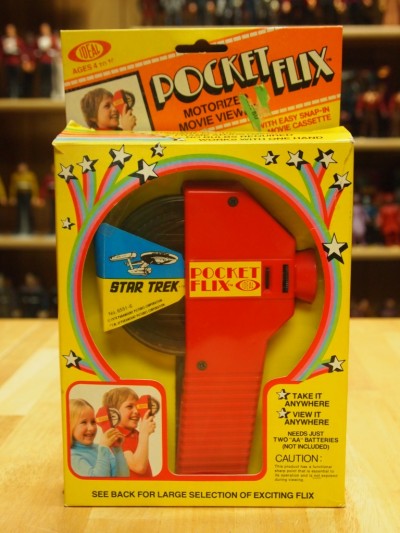 So what did fanboys do to collect their favorite shows before the advent of videotape? Believe it or not collecting actual films was a passion of a select few fans back in the day — the hardcore fans would actually purchase 16mm prints, however you could buy on the market a wide range of 8mm film prints which featured clips from many of the popular TV shows of the day. By the 70s this faded, however in 1978 this very cute Pocket Flix viewer from Ideal toys shows the very last gasp of that era. This toy was aimed at kids and one could buy a variety of "easy to snap-in movie cassettes" to recapture a few precious seconds of a show like Star Trek or the Hardy Boys: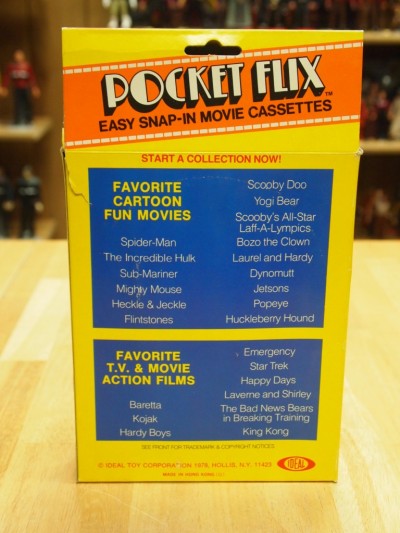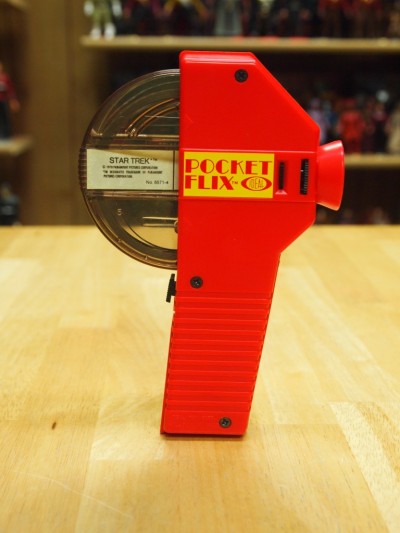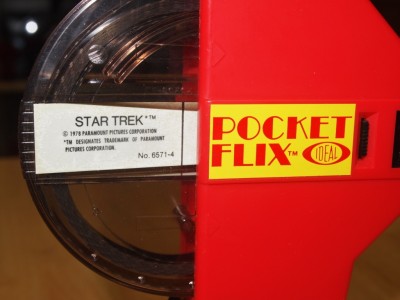 The Hardy Boys cassette:
A Laurel and Hardy cassette: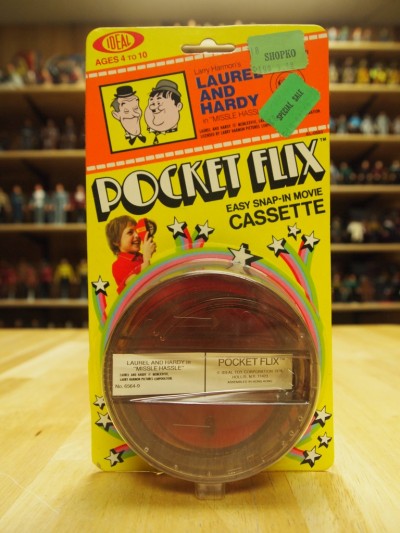 Found via John Tenuto.