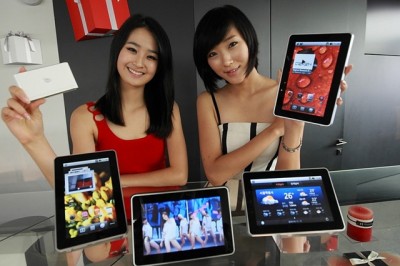 Those of you planning on purchasing Samsung's latest line of Galaxy products can stop holding your breath. Last weekend, Apple lost a motion for a preliminary injunction aimed to halt the sale of Galaxy smartphones and tablets in the United States. Apple, who've accused Samsung of blatantly ripping off their own line of iDevices, has yet to make a statement about the ruling. Samsung, on the other hand, quickly issued a statement backing the court's decision, stating "(The ruling) confirms our long-held view that Apple's arguments lack merit."
This marks Samsung's second victory in recent weeks having just won an appeal lifting the temporary ban on the sale of Galaxy tablets in Australia, but unfortunately it won't end there. The entire case will still be heard next year. Meanwhile both companies will continue to battle it out having filed numerous disputes in countries like South Korea, Germany and Japan. Having recently handled a Galaxy tablet myself, I can understand where Apple's coming from. The products are aesthetically similar in terms of look and feel, so there might be a kernel of truth to the claims of patent infringement, however it would be difficult to prove in court, and ultimately, I'm in favor of competition.
I'm sure it would be nice to dominate the tablet and smartphone market, but having to resort to a court of law in order to do it just seems wrong. I have to wonder if this is what Steve would have wanted.