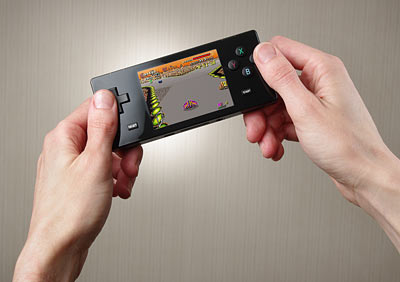 There was a time when I would look at portable gaming with disdain. The products, ranging from Tiger handhelds, to even Nintendo's GameBoy, always struck me as poorly developed, delivering casual experiences just to kill time. A lot has changed since then and, in recent years, I've grown new-found respect for the medium. These days, developers have found ways to offer the deep, immersive experiences that were once exclusive to the consoles and PCs of old. Even some of those classic titles I once held in such high regard have made their way to our smartphones. But what about the ones that haven't? There's options.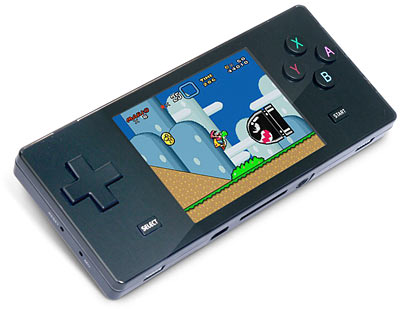 Introducing the a320 Pocket Retro Game Emulator. With a body resembling that of a GameBoy Micro, this little handheld comes packed with 4GBs of internal storage, expandable via mini-SD slot., and is capable of emulating a number of classic consoles such as the NES, SNES, Sega Genesis and Neo-Geo. It doesn't come preloaded with any of the titles, and while emulation is legally dubious at best, its $100 price tag makes it an attractive option for those who are less-scrupulous, and looking for an all-in-one solution. ThinkGeek is currently offering it for $70, which is quite a steal — no pun intended.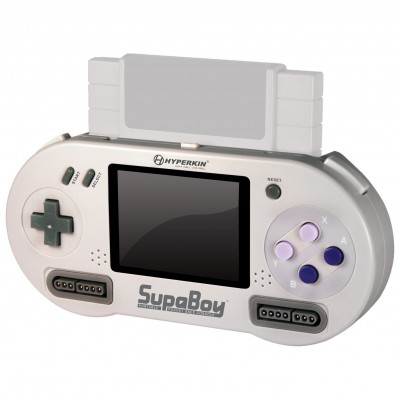 For those of you who'd rather keep it as legit as possible, there's an alternative. The SupaBoy offers gamers a chance to take their original SNES carts on the road. For $80, the unit comes with a 3.5 LCD screen, AV-out, and a 2.5 hour rechargeable battery. It also features built-in controls, but offers two separate controller ports for those who'd rather use an actual SNES controller. It's not an official Nintendo product, but at least it's fully compatible with those original SNES cartridges and controllers.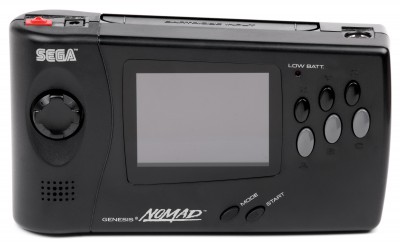 Sega developed a portable Genesis known as the Sega Nomad back in the mid-90s, but they can be hard come by, and even then, they're bulky and consume batteries like Tic-Tacs. As legal alternative, some Genesis/Mega Drive hits are currently available for the PSP, and various iOS devices. It's also possible to jailbreak and emulate the games with the PSP  or Android and iOS devices, but again, it's not exactly legal and I would never encourage anyone to do so.
In the end, I know the decision will really come down to a matter of convenience, and the options are on the table.