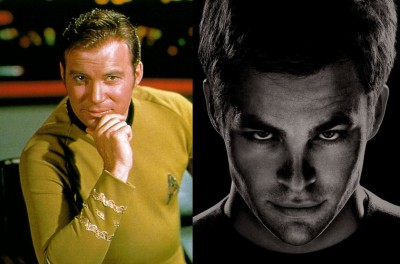 It'll break William Shatner's heart to hear, but J.J. Abrams confirmed this week that none of the Original Series cast members would be making an appearance in the upcoming sequel to 2009's Star Trek.
After Leonard Nimoy managed to secure a role in the last film, Shatner openly expressed his desire for a cameo. While it's hardly a surprise, its nice to know that Abrams plans on moving forward with the series instead of relying on its former stars to connect with the audience. I love Bill Shatner as much as anyone, but at this point, letting go of the role is best for everyone, himself included.
In other news, Abrams also mentioned that the film is slated to be shot in 2D, or possibly for IMAX, which would be great news if not for the fact that they plan on converting the film to 3D in post. I don't mind 3D films, but I really hate it when studios treat the format like an afterthought. Abrams claims they'll be able to take their time with the conversion, instead of having to rush it for release, but I'm still not sold on the post-conversion process. Thankfully, we'll still have a choice when the film hits theaters late next year.
[news via collider]