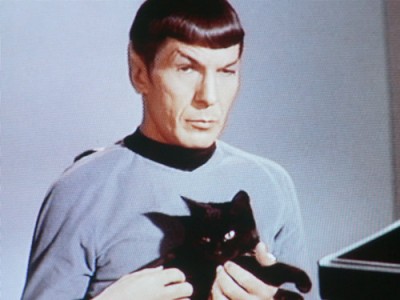 See what I did there? There's been a few developments relating to the upcoming Star Trek sequel, so I thought it might be a fun time to speculate a bit. It was recently announced that Alice Eve would be joining the cast in what's reported to be a "major role." They're also saying that Benicio Del Toro is extremely close to signing on to play a villain that fans of the original series would be familiar with — and no, they don't mean Khan. Finally, there's now a rumor that one other major role has yet to be cast and is described as being "someone slightly older but related to Del Toro's character," or something along those lines. So who could these characters be? I have a few guesses.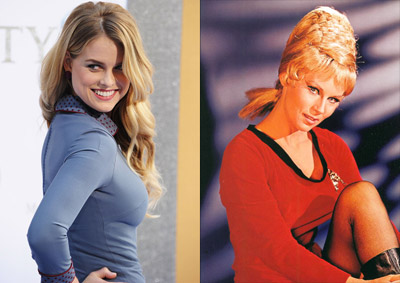 When I look at Alice Eve, one character certainly comes to mind — Janice Rand. Yeoman Rand, played by Grace Lee Whitney had a bit of recurring role throughout the first season of Star Trek. Two other less likely characters would be the role of Carol Marcus, originally portrayed by Bibi Besch in Star Trek II: The Wrath of Khan, or Nurse Chapel, played by the late Majel Barrett. Again, all speculation, but you have to admit she would easily fit the role of Yeoman Rand.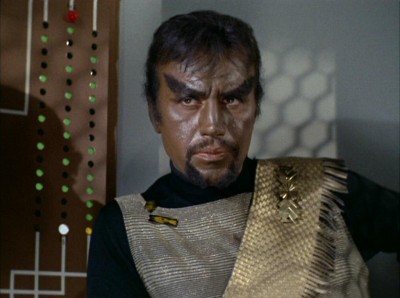 It's a bit premature for me to speculate as to who Del Toro's co-star would be, but given his some of the roles he's been cast in over the years, and taking into account the rumor that Klingons may be returning for the film, I could see him maybe taking on the role of Kang, who first appeared in the original series episode "Day of the Dove," or maybe even Kor from the episode "Errand of Mercy." There's also the rumor that his character may be Harry Mudd, but with the script still going through drafts, there's really no way to know if that's even a possibility. Anyone else willing to venture a guess?