Posted by Tim Sheehy on Feb 21, 2012 in
Videogames
|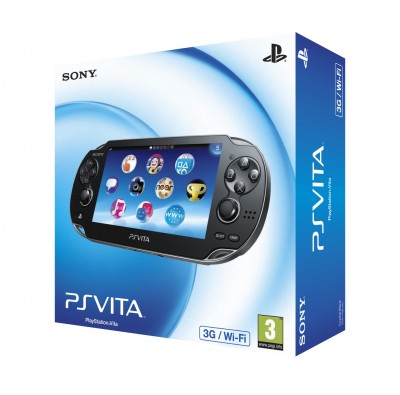 Foregoing traditional launch tactics, Sony staggered the launch of their PlayStation Vita by offering several different bundles for their new handheld. Having had an opportunity to play several of the launch titles at industry events over the past year, I've been dying to pick one up, but with several different bundles available and retailers offering their own deals, deciding which to get and where to shop can be a bit tricky. So, I thought we should probably go over some of the best deals.
The first edition 3G/WiFi bundle that hit stores last week retailed for $349.99, and came with a case, a copy of Little Deviants (terrible game, btw,) and a 4GB memory stick. Several retailers, including BestBuy decided to discount the bundle to $299. While that seemed like a good deal, those who decided to wait could pick up a $300 3G/WiFi bundle with an 8GB Memory stick,  a free PSN game, carrying case, and a free month/250 MBs of AT&T's contract-free 3G service. It should be noted that those who decide to purchase this bundle via Target will also receive an additional 4GB memory stick while supplies last.
I've also noticed that several vendors have decided to offer a "buy two, get one free" deal. GameStop is only offering that deal on select Sony titles, while Target is offering the same deal starting Wednesday the 22nd on all Vita games. For those of you who'd rather skip the wait, both Amazon, and BestBuy are willing to price match Target's offer. To get the BestBuy deal, you'll have to bring in a copy of the original Target flyer. The Amazon offer can be found here.
I'll probably be purchasing my console via GameStop, but I'll definitely be purchasing my games elsewhere. The other "buy two, get one free" deals are just too hard to pass up and there's no lack of decent launch titles to choose from.