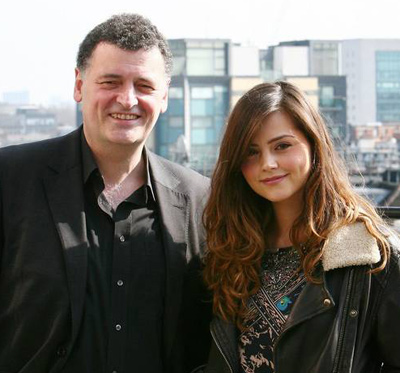 Yesterday, Doctor Who series producer Steven Moffat stunned everyone when he unveiled The Doctor's latest companion would be played by soap star Jenna-Louise Coleman. It pains me to say that Coleman character will be replacing Amy Pond and Rory Williams mid-season, but she'll be making her debut immediately following their departure from the series.
While I have no doubt that I'll end up loving Coleman as much as I have any of the Doctor's recent companions, it'll be difficult to top Gillian and Darvill — both characters have shown such tremendous growth throughout their time with the blue box. Let's just hope they meet a fitting end. A proper send off wouldn't be too much to ask.
For those who've been wondering, and don't mind the spoilers, Amy and Rory will be making their final appearance in the 5th episode of the series, while Coleman's character will debut in the sixth. Apparently, her episode is scheduled to air next Christmas.