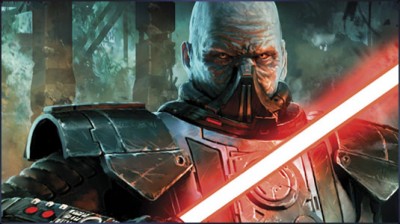 If you've been curious about Star Wars: The Old Republic, but don't want to commit to purchasing a subscription right away, starting today and throughout the rest of the weekend, the MMORPG will be free to play. In order to access the free weekend pass, you'll have to live in a territory in which the game has been officially released. In addition, only users who have never had an active Star Wars: The Old Republic account will be eligible.
Seeing as the game takes several hours to download and install, you'll want to get started on that as soon as possible in order to get the most out of your free trial. That said, there are a few restrictions. You can still access all eight classes, and play on their origin worlds, the capital world, within the fleet, and warzones, but will only be able to access the first flashpoint. The game prevents you from trying to access anything else, but given the amount of time you have to play, you probably won't need to unless you're seriously considering a subscription.
You'll also find yourself restricted from using the general, trade, or pvp chat channels, but local chat should function properly, as well as guild chats, groups chats and whispers, should you decide to join your friends or make new ones. Finally, your trial character will be capped at level 15, but once you purchase an actual subscription, the cap will be lifted — BioWare won't be deleting these characters after the trial ends, so leveling it all the way to 15 might not be a bad idea. That also means you have plenty of time to decide whether or not you want to keep playing once its over.  For more info, check out the "Weekend Pass" info site here.