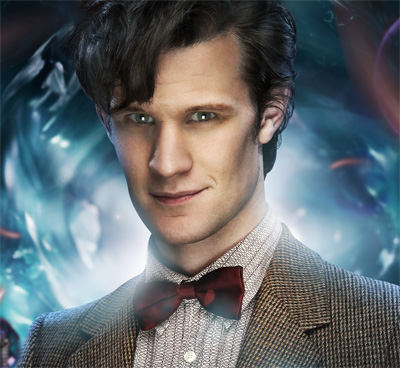 Probably not, but it's a possibility. Earlier this week, UK tabloid The Express published a juicy rumor regarding the upcoming 50th anniversary series of Doctor Who. Reportedly, a source close to the production is claiming plans are in place to have Matt Smith regenerate during the climax of the season finale, to be replaced our the first female Doctor. They also indicate that Sherlock star Lara Pulver is among the front-runners being considered for the role.
While the notion of a female Doctor might be exciting for some, I think its important to note that The Express isn't the most reputable source for news. Given Steven Moffat's willingness to screw around with everything we've come to expect from the series, the potential twist is well within the realm of possibility, but probability is another matter altogether. Smith has recently stated that he is content with the role and plans to continue as the Doctor for the foreseeable future. It would be interesting to see if Moffat has other plans in mind.
If they were to cast a female Doctor, who would you want to see play the role?