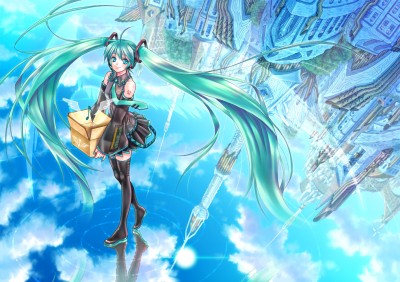 In case you missed the boat, Hatsune Miku is serious business. The virtual music star started out as a mascot for a certain Vocaloid voice synthesizer and grew to be a legitimate pop idol that swept Japan. After even getting her own live concerts thanks to 3D projection technology, it's time for the next step in her musical career: teaming up with an orchestra for a symphonic concert.
On November 23 at the Tokyo Opera City Concert Hall, the Japanese Philharmonic Orchestra will play the "Ihatov Symphony" based on a novel by Kenji Miyazawa. The music will be composed by Isao Tomita, a trailblazer for electronic music who composed the soundtrack for many classic Osamu Tezuka anime series such as Dororo, Jungle Emperor, and Princess Knight. Tomita specifically picked Hatsune Miku to sing in this concert and requested that one of her costumes be a "junihitoe," a twelve-layer kimono traditionally worn by Japanese court ladies.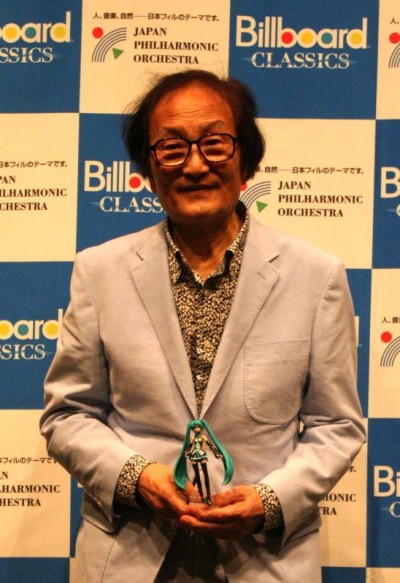 I'm not the biggest fan of Vocaloid music, but I'm always fascinated by the social phenomenon and would love to see how this concert turns out. The idea of mixing such an artificial yet inviting voice with a traditional orchestra sounds very intriguing. Maybe this will spark a new wave of orchestral Miku concerts?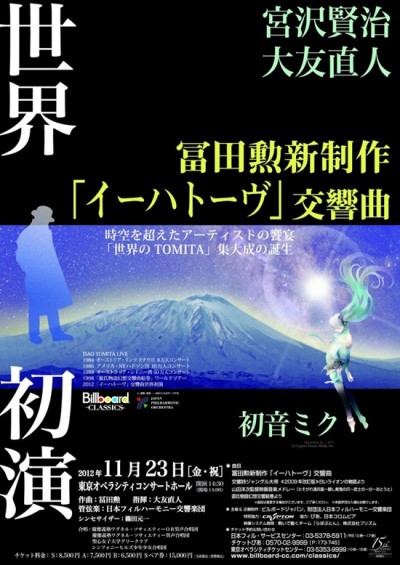 Source: Crunchyroll