Posted by Bob Muir on Aug 29, 2012 in
Videogames
|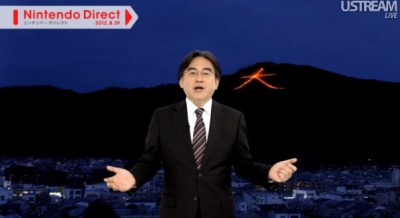 I'm liking this Nintendo Direct thing that the Big N has been releasing over the past year. It's shows Nintendo is willing to actually tell gamers about the games it will be releasing, unlike the tight-lipped Nintendo of the past. And even if some of the presentations cater directly to the Japanese market, there's still usually some interesting stuff for those of us in the US. Last night was one of those Japanese-only editions, but there was still some interesting news, so here's a quick rundown of what was announced.
Nintendo CEO Satoru Iwata began by talking about a tournament for the latest 3DS edition of Culdcept, also showing off a special edition version of the 3DS XL for the winner. Of course, roughly 99% of Japanese special edition game systems never make it to America, so I doubt we'll see this handheld. He also revealed some videos of coin-collecting techniques for New Super Mario Bros. 2 and detailed a 3DS helper app for Dragon Quest X on the Wii. Iwata then rattled off some release dates for games we'll probably never see like the new Inazuma Eleven game, Project X Zone, AKB48+Me, the next Naruto Shippuden game, the Lost Planet spinoff EX Troopers, and Bravely Default: Flying Fairy. Only that last one is a big disappointment, as it is a promising RPG from Square Enix and the studio behind 3D Dot Game Heroes.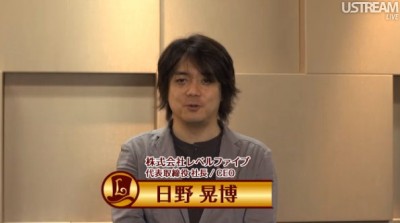 In the first bit of news that might apply to the Western market, Level-5 CEO Akihiro Hino announced the final Professor Layton game, Professor Layton and the Legacy of Super Civilization A. This closes out the prequel trilogy and the series as we know it, but that doesn't mean the series is necessarily over. It has been specified that this will be the last game featuring Hershel Layton, though the series may continue without him. I'm not sure what a Professor Layton game may be without Professor Layton, but this might be a good excuse for the series to go out on a high note.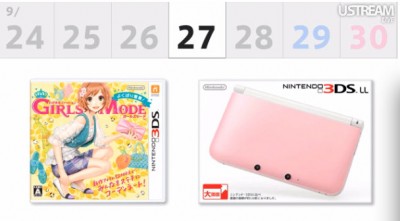 Then it was back to talking about games that probably won't come West, such as Shin Egokoro Kyoushitsu, Denpa Ningen no RPG2 (Electro-Magnetic Wave Human's RPG2), and a new Wagamama Fashion: Girl's Mode (Style Savvy) game. The latter game is also being released with a new color 3DS XL: pink and white. Considering how often I have seen people with pink DS systems in the US, I have a feeling this color will make it across the pond.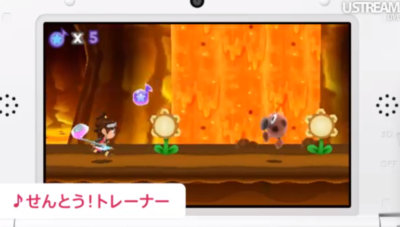 After some footage of Tobidase Animal Crossing and Paper Mario: Sticker Star, the newest title from Pokémon developer Game Freak was announced. Rhythm Hunter Harmo Knight is a rhythm action game in which the character must execute his actions in time with the music. If you can imagine a more Japanese version of Bit.Trip Runner, you're close to the design of this game. Considering how rarely Game Freak makes non-Pokémon games, I'm pretty excited to see how this one turns out.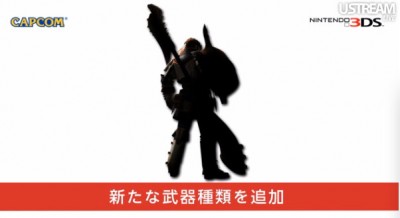 Then Nintendo wrapped up by showing a new Friend Collection – a life sim game — featuring Iwata as a Mii. Then, just to tease the really hardcore fans, a silhouette of a new weapon in Capcom's Monster Hunter 4 was displayed. It was ultimately a very Japan-centric presentation, but between Professor Layton, Harmo Knight, and footage of some other 3DS games we knew were coming, even Western gamers should be happy to know that 3DS support continues to ramp up. Hopefully the next Nintendo Direct is for North America or even talks about the upcoming release of the Wii U.
Translation Source: Andriasang