Posted by Bob Muir on Aug 22, 2012 in
Videogames
|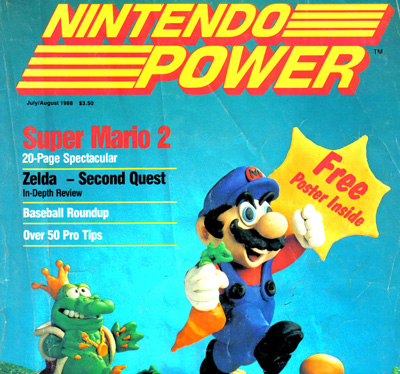 One of the earliest US gaming magazines is finally going out of print. Nintendo Power, the official magazine of Nintendo, will no longer be published. Circulation has dropped as much as 10% in the first half of 2012, and with other once-popular game magazines like EGM and GamePro disappearing from newsstands in the past few years, it's just not a good time to be in print.
After replacing the free Nintendo Fun Club newsletter, Nintendo Power ran from 1988 to the present. In 2007, Nintendo contracted Future Publishing to take over production of the magazine on their behalf. Now that the deal with Future isn't being renewed, Nintendo doesn't plan to reassume the duties it once had and seems content to let the magazine die.
Nintendo Power was admittedly never the best magazine, with its content ranging from out-dated official Nintendo news to thinly veiled advertising of new games. But dammit, Nintendo Power was part of Nintendo fan culture. I remember eagerly reading the latest issue to discover the latest news and strategies, coming straight from the official source (which made it better back in those days). I've since outgrown it, drawn away by the immediacy of online news, but a part of me will always look back fondly on the publication. Here's to you, Nintendo Power, rest in peace.
Source: Ars Technica