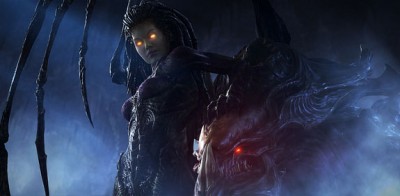 Were you hoping to get into the closed beta for StarCraft II: Heart of the Swarm, the upcoming sequel/expansion to StarCraft II: Wings of Liberty? Then consider this a PSA, for you might want to check your Battle.Net account. Anyone who wants to participate needs to make sure that they have opted in for the possibility of receiving a beta invite.
As of right now, only a handful of pro gamers, shoutcasters, press members, and contest winners are playing the closed beta. However, more invites will be going out soon, and technically anyone who is opted in has a chance to get an invite, even those without a copy of Wings of Liberty. However, those who have played the game and played it recently will probably have a better chance of getting invited. As Blizzard notes, "Beta testers are chosen according to their system specifications and other factors, including recent StarCraft II activity (and an element of luck), when selecting individuals during each round of invitations. Our goal is to have a wide variety of players and system types."
So make sure you've opted in to the beta, play a few rounds of multiplayer in Wings of Liberty, and cross your fingers. Maybe you'll get in, and if not, I'm sure someone out there on the internet might be able to help you out.
Source: Destructoid