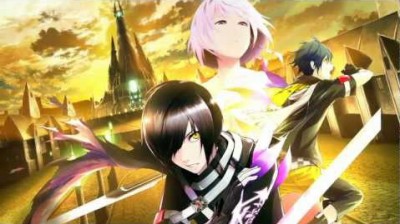 Imageepoch is the Japanese studio behind niche yet well-regarded games such as Luminous Arc, Arc Rise Fantasia, Fate/Extra, and Black Rock Shooter. One of the studio's major releases for 2012 is Sol Trigger, which some gamers hope may be a stand-out JRPG in a time of uninspired genre rehashes. The game will be released on PSP in Japan on October 4, but on September 6, a demo will be released on PSN. To help promote the demo, Imageepoch has revealed the opening movie, a fully animated sequence by J.C. Staff (Bakuman, A Certain Magical Index).
J.C. Staff will be providing additional scenes throughout Sol Trigger, which follows a group of people trying to take a miraculous power named "Sol" back from the corrupt leaders of a futuristic country. Battles are turn-based, but moves become stronger the more they are used thanks to "Sol Power."
The only problem with this anticipated RPG is that it's on the PSP, which has never performed well anywhere outside of Japan. Japanese developers love making games with more affordable budgets for the system, which gained a major popularity boost after Monster Hunter was released. However, the system is effectively dead in North America and Europe, having been replaced by the PlayStation Vita. It remains to be seen whether English-speaking countries will get to enjoy this interesting RPG once it releases in Japan.
Source: Crunchyroll