Posted by Bob Muir on Sep 20, 2012 in
Videogames
|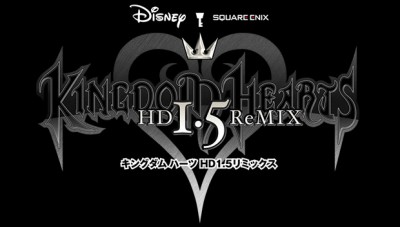 When I heard that Square Enix was rereleasing Final Fantasy X in HD, my first thought was "I hope they do that for Kingdom Hearts." We may still be waiting on that version of FFX, my dream looks like it's coming true, as Famitsu is reporting on a new HD collection announced at this year's Tokyo Game Show. The original Kingdom Hearts is back, but there's more to it.
Continuing their love for overcomplicated names, Square Enix plans to release Kingdom Hearts HD 1.5 Remix next year on PS3. It will include Kingdom Hearts Final Mix HD, Kingdom Heart Re:Chain of Memories, and cutscenes from Kingdom Hearts 358/2 Days in HD. What's notable is that the two actual games included are the best versions available. KH Final Mix was only released in Japan, but compared to the American version, it added a few additional abilities, changed some enemies around, and tossed in an extra boss that hinted at the sequel. KH Chain of Memories was that sequel, originally released for Game Boy Advance as essentially "KH 1.5," but KH Re:Chain of Memories is a fully-3D remake for PS2.
There's no confirmation of an American release yet, but the moment there is, I'll be getting myself ready to replay a game I loved back in high school. I'm just a little indifferent about the cutscenes from KH 358/2 Days, the first of two DS entries, since that game was easily the weakest entry in the series and the least consequential to the plot. (Spoilers: the only major plot point is forgotten by everyone at the very end.) I suppose it fits, as it also happens around the time of Re:Chain of Memories, but it would have been even cooler for Square Enix to include Kingdom Hearts II Final Mix+ in the package. Maybe it's being saved for a future collection, to be bundled with an HD remake of the PSP's Kingdom Hearts Birth by Sleep and the cutscenes from Kingdom Hearts Re:coded?
Source: Destructoid