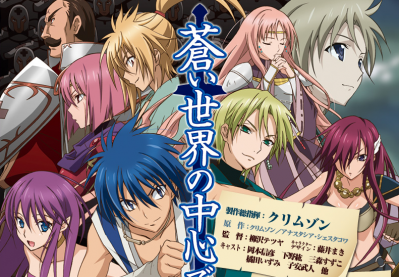 There's anime of nearly everything. World leaders in high school? Check. Ancient Japanese warriors as teenage girls? Check. Demon fighters powered by breast milk? Also check. Now we're getting an anime adaption of the old-school Nintendo/Sega console wars. Based on an existing manga called Aoi Sekai no Chushin de, it features two warring states, Segua and Ninterudo, fighting over the land of Consume. Marcse (Mario) is the powerful overlord of Ninterudo, but the main character is Gear (Sonic), who rises up to take him on. Seems ridiculous? Yes. But also hilarious.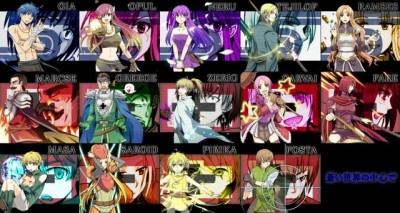 No news yet on which studio will be animating the project, but Tetsuya Yanagisawa is directing and Maki Fujii is doing character designs. The official site also lists the cast if you'd like to take a look at that. I think they missed a chance here to hire Nobuyuki Hiyama to play Zeric (Link), as he is Link's voice actor in the Zelda games. Oh well, I suppose now the real question is: can this anime remain entertaining the whole way through, or will it simply be a single joke repeated ad nauseum? "Ha ha! Video games!"
Seen via ANN & Topless Robot.