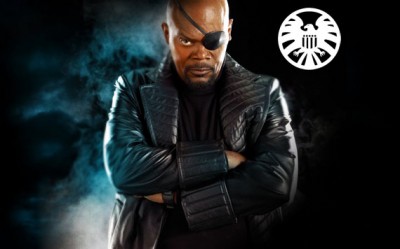 While his fans are surely happy that Joss Whedon was simply working on another TV series, the fact that it's set in the Marvel universe is probably some very heavy icing on the cake. After seeing his handiwork with The Avengers — he even made me somewhat appreciate Thor after a horrible solo movie — I'm sold on his plans to bring the military/spy/secret agent organization S.H.I.E.L.D. to the small screen. Now Whedon is hinting at what form the series may take.
At the Toronto International News Festival, Whedon revealed that he already had "a full framework and a full cast." That cast will apparently be focused on new characters who haven't shown up in the Marvel Cinematic Universe, which makes sense because it would be pretty far-fetched to see Samuel L. Jackson or Robert Downey, Jr. doing a TV show. As Whedon puts it, "You don't want to do a show where you're constantly going, 'Iron Man just left, but he was totally here a minute ago.' You want them to do their own thing."
Whedon notes that what S.H.I.E.L.D. has that other superheroes don't is that they're not actually superheroes. There's an underdog element there that can create interesting stories about how humans take on the extraordinary. Of course, in my mind, that's not stopping Whedon from introducing some lesser known superheroes that are unlikely to get their own movie without some greater public awareness. And I have to hope that Nick Fury or Maria Hill might make cameos, considering how important they are to S.H.I.E.L.D. in the comics. But I'm excited to see where Whedon takes this series and how he makes the MCU tie-in worth it.
Source: MTV