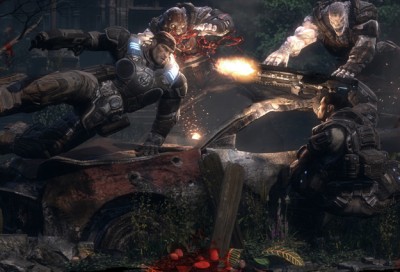 Microsoft wants a Gears of War movie, and since the movie industry isn't moving on it, they're ready to try pushing it into production a different way. New Line Cinema has the movie rights to the franchise, but they've decided to focus on The Hobbit films, which are guaranteed to bring in tons of money. The studio has placed Gears of War in turnaround for another studio to pick up. The thing is, Creative Artists Agency, the reps for the film, don't want to wait.
Since New Line doesn't seem to care about the movie, CAA is more than happy to take the license and shop it around to other studios. The most recent version of the script was written by Stuart Beattie (Pirates of the Caribbean: On Stranger Tides), a script which is likely to get referenced during negotiations.
I'm not sure why Microsoft isn't pushing a Halo film harder though, considering that it would likely have a slightly broader appeal due to increased mainstream recognition and the potential to be targeted towards more than 18- to 35-year-old males with a penchant for extreme military violence. I like Gears of War, but I'm not entirely sure it needs to be realized on the big screen.
Source: Variety