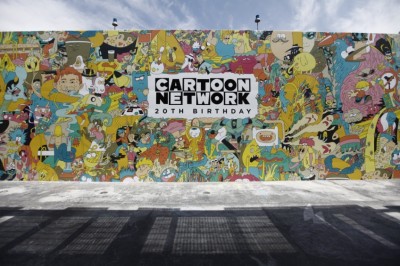 Cartoon Network is 20 years old this year, and October 1 was filled with lots of party-themed reruns of classic series. At 6:58PM, the channel closed its celebration with a two-minute tribute to its cartoons, mixing together modern and older characters in one fun segment.
The focus is almost exclusively on original programming owned by the network, so it's missing some cartoons I grew up loving, but it hits on most of my favorites. It's a bit heavy on Adventure Time and Regular Show, but considering that they're both excellent shows and wildly popular amongst both kids and adults, I think I can let it slide.
I don't really watch Cartoon Network much beyond Adventure Time these days, having grown up and simply possessing less time. However, I really enjoyed seeing so much of my childhood represented. Thanks for the nostalgia, Cartoon Network!
Source: Crunchyroll