Posted by Bob Muir on Oct 23, 2012 in
Videogames
|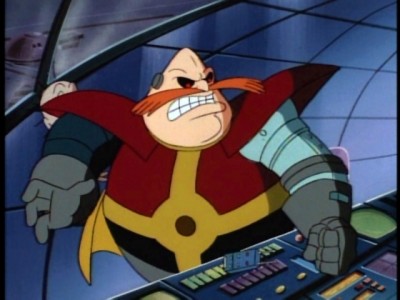 In the old days of video game translation, English localization staff often changed characters' names to appeal more to a Western audience. While we grew up knowing Sonic the Hedgehog's nemesis as Dr. Ivo Robotnik, Japan knew him by his original name, Dr. Eggman. (It kind of justified all the egg references in the Sonic games, such as the Death Egg in Sonic 2.) In recent years, Sega has tried to reconcile these two names, stating that "Robotnik" is his real name and "Eggman" is his nickname, so that things can stay somewhat consistent. Videogame humor site Dorkly has another theory.
Dorkly is sometimes hit or miss, but their video about where Dr. Robotnik's nickname comes from is right on the mark. I think we can all think of someone who tried to give themselves their own nickname and had it come across as forced. It's best to just let these things happen, even if nicknames are generally poking fun at the person.
Confession time: when I first heard that this villain's name was really "Eggman" instead of "Robotnik," I blindly started using it with the reasoning that it's more accurate and respectful to the original Japanese creators. I soon realized that even though both names are silly, "Robotnik" at least sounds a bit cooler than "Eggman." I also realized that worrying about being truer to the Japanese creators' intent can't matter that much in a series about a speedy blue hedgehog and his innumerable animal friends. Long live Robotnik!
Source: Kotaku