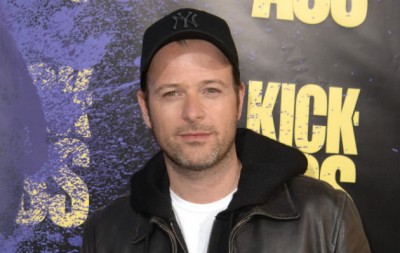 File this one under "rumor," but at least it has some evidence to justify its existence. We've heard about the writer for Star Wars VII (and rumors of writers for VIII and IX), but no director is yet attached, and considering the difference that directors made in the original trilogy (compare A New Hope to Empire), that could very well be the major deciding factor of how much we love or hate the new films. Now Matthew Vaughn, who directed Kick-Ass and X-Men: First Class, may be directing the movie for Disney, based on several things.
Vaughn's name had appeared on a leaked shortlist of potential directors, and while that's intriguing, it was never officially confirmed. (These things get leaked all the time.) More strange was Vaughn dropping out of directing X-Men: Days of Future Past, a film he was totally on board for after the positive reception to X-Men: First Class. (He remains a writer and producer.) Furthermore, he had also dropped out of directing Kick-Ass 2, another film he was interested in continuing, opting to only produce so as to have time to direct X-Men: Days of Future Past. That's two projects that seemed no brainers for him, so it's odd that he would abandon both unless he had a really great opportunity.
But the biggest hint so far has come from Jason Flemyng during an interview at the Seven Psychopaths premiere with HeyUGuys.co.uk. Flemyng has worked with Vaughn on nine films, including the four films Vaughn directed. When asked if Flemyng and Vaughn had talked about Star Wars, Flemyng joked that he would probably be approached by Vaughn for a small part. Then, realizing that nothing had been announced, he suddenly backed off that.
It's certainly not a confirmation, but it's certainly interesting to consider. I enjoyed Stardust despite its low budget, and he's turned in solid work on other films, so Disney could do far worse than putting Vaughn at the helm.
Source: /Film