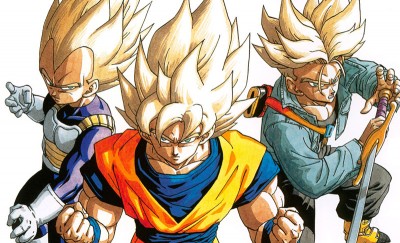 Though it's old hat by now, Dragon Ball (or for the portion that American fans like, Dragon Ball Z) is one of the biggest, most popular manga ever released in Japan. It's always in print, with a new definitive version, but now a new version is finally adding something to make it even more palatable for anyone turned off by manga's black-and-white style: color.
Like most manga, Dragon Ball was drawn and shaded in black-and-white, with the occasional few pages in color for special moments. The February issue of the magazine V Jump was just released and announced that classic Dragon Ball Z stories would be getting reprinted in color. It doesn't sound like the entire manga will be colored, but likely significant portions of it.
The first story arc is the Saiyin Arc, the first arc in the DBZ story where Goku fights Vegeta. It's getting a February 3 release in three volumes, with more colored stories to follow. There's no word of an English release yet, but let's be honest here, when does FUNimation or Viz ever pass up a chance to put out a new version of Dragon Ball?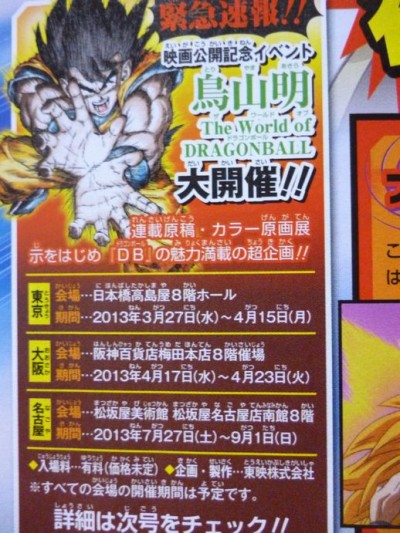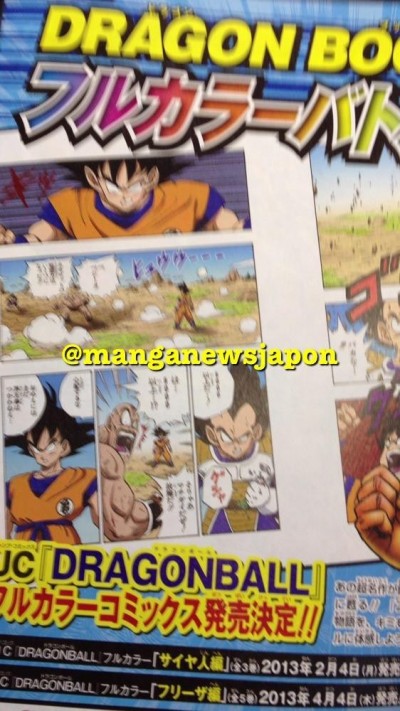 Source: Crunchyroll