Posted by Bob Muir on Jan 10, 2013 in
Videogames
|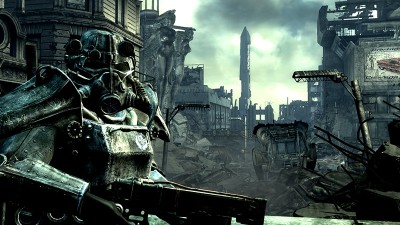 Did you love Three Dog, the DJ in Bethesda's Fallout 3? His voice actor Erik Todd Dellums is hinting at something new for the post-apocalyptic videogame franchise. And since he was actually "given permission" to leak the info, it has to be fairly factual.
On his Twitter, Dellums stated: "To all my #Fallout3 and #ThreeDog fans: There may be more of the Dog coming! Fingers crossed!" "How was that for a tease! I was given permission to release that tease, so fingers crossed." Of course, this could mean almost anything Fallout-related, but chances are good that this vague announcement concerns Fallout 4's development.
Fallout 3 came out back in 2008, while Obsidian released Fallout: New Vegas using Bethesda's engine in 2010. It's not unreasonable to imagine a full sequel coming out in 2013, or at the very least 2014. If Three Dog is returning though, we can only hope the game features a new area, just for variety's sake.
Source: Destructoid