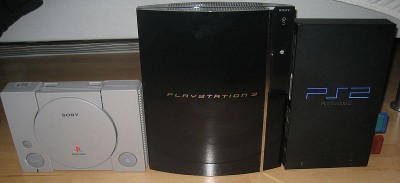 On February 20, Sony will announce the next PlayStation, widely believed to be the PlayStation 4. In the days leading up to the event, Sony has been releasing videos recapping the history of the PlayStation brand, with the latest focusing on their handheld excursions.
Of course, these being pro-PlayStation videos, they don't delve into some of the more interesting parts of PlayStation's history. There's no mention the time when Nintendo stabbed them in the back during the SNES days, an event that led to the PlayStation being spun-off from an add-on to a console practically designed to take down Nintendo. Nor is any mention made of the PSPGo, the all-digital handheld that no one bought.
Still, it's a nice stroll down memory lane for those who grew up alongside the PlayStation brand. Here's hoping that the next console finds its feet faster than the PS3 did!
Source: YouTube