Posted by Bob Muir on Feb 13, 2013 in
Videogames
|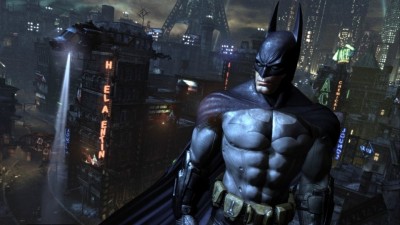 So there is good news and bad news when it comes to the Batman: Arkham videogame series. Surprising everyone, Arkham Asylum and Arkham City turned out to be really well-made games; they're some of my favorite games of this console generation. So the good news is that Warner Bros. has confirmed the next game is in development and will release later in 2013. But unfortunately, this game might not be in the hands of previous developers Rocksteady.
They're only rumors so far, but it seems like Rocksteady may be busy on something else. Instead, Spark Unlimited is rumored to be the third Arkham game's developer. They're not the best developers, having developed merely competent yet unremarkable games such as Call of Duty: Finest Hour, Turning Point: Fall of Liberty, and Legendary.
Hopefully, these are just rumors, and Rocksteady is still working on the next Batman game. There were other rumors of the next game involving the Silver Age Batman, which would be a cool setting. But if not, then I think WB will quickly learn that people weren't attracted to the previous Arkham games just because of Batman or the Arkham name, but because they were really fun, well-made games.
Source: Destructoid