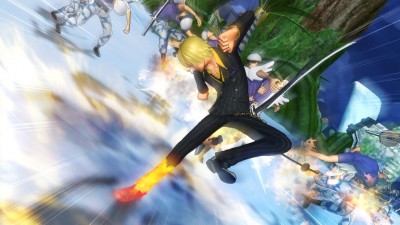 One Piece: Pirate Warriors may have just been a Dynasty Warriors game, but it was still pretty fun despite the dumb gameplay. A large part of that were the energetic and wacky attacks. Lo and behold, there is a trailer for One Piece: Pirate Warriors 2 focusing on the entire Straw Hat crew and the new moves they've attained during the two-year time jump that occurs in the manga's plot.
You can see them duking it out against opponents in several arcs, including Impel Down, Skypiea, and Thriller Bark, of which the latter two weren't in the original game. Since the characters are post-time jump, these are presented as "dream" stories to help you ignore the inconsistencies. I don't care that much, I'm fine with using Luffy to just punch everyone in the face with a million fists.
One Piece: Pirate Warriors 2 is out in Japan on March 20 on PlayStation 3 and Vita, but it will only be releasing on PS3 when it comes out in American and Europe this summer.
Source: Crunchyroll