Posted by Bob Muir on Mar 14, 2013 in
Videogames
|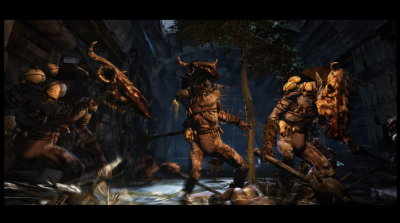 Dragon's Dogma did better than Capcom expected it to, being released to favorable reviews and sales figures. Naturally, being a success these days usually translates to more content. There have been a few smaller packs of downloadable content, but now Capcom is rereleasing the game as Dragon's Dogma: Dark Arisen.
Dark Arisen is essentially the same game, but with additional content, such as a new underground area filled with new enemies. There are new missions, new items and skills, and more customization. You can also select a Japanese voiceover.
It's a shame this isn't accessible for those who own the original game, but at least those players will have the option to import their character and keep using their save data, as well as get several bonuses for free.
Source: Destructoid