Posted by Bob Muir on Apr 16, 2013 in
Videogames
|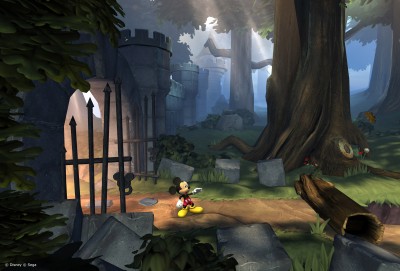 First Ducktales (NES) was announced to have an HD remake in the works, and now Castle of Illusion Starring Mickey Mouse (Genesis) is getting an HD remake! Unlike Ducktales, which is being made by WayForward Technologies for Capcom, Castle of Illusion is being remade by Sega Studios Australia.
The development team plans on updating the game to include elements that were designed for the original game but that couldn't be included due to the more limited hardware. Looking at some of the screenshots, I wouldn't be surprised if that meant the occasional 3D area to break up the 2D platforming.
Castle of Illusion will released digitally on Xbox 360, PS3, and PC in Summer 2013. Sadly, there's no Wii U version, but at least the Wii U will get Ducktales.
Source: Kotaku