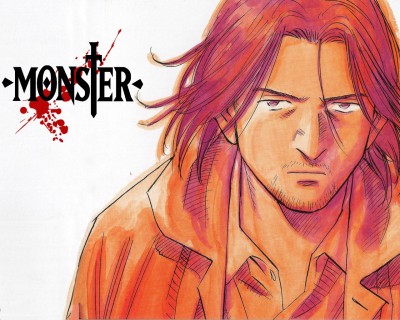 In an interesting team-up, Pacific Rim director Guillermo del Toro has teamed up with Doctor Who and Sherlock writer Steven Thompson to adapt Naoki Urasawa's critically-acclaimed manga Monster. It apparently took a while for del Toro to convince Urasawa, but he eventually accepted the proposal, and now Monster will be entering production on HBO. Urasawa's original manga tells the story of a doctor who saves a child who grows up to be a sociopath, and the journey the doctor takes to right his wrongs.
Monster has previously been adapted into a 74-episode anime in 2004, but this series will be in live-action. The original manga is 18 volumes long, so I hope that with the recent interest in adaptations of long-running stories like Game of Thrones and The Walking Dead that HBO will take their time and give this the multiple seasons it likely deserves.
Del Toro will be co-writing the series with Thompson, with Thompson writing the pilot and del Toro directing. Furthermore, del Toro will executive produce, while Thompson will co-executive produce. Angry Films' Don Murphy and Susan Montford will also executive produce with Exile's Gary Ungar, while Japanese publisher Shogakukan will be consulting producer. It sounds interesting, and a pleasant surprise for HBO to take. Maybe Urasawa's 20th Century Boys could be the next adaptation?
Source: Deadline