Posted by Bob Muir on Apr 18, 2013 in
Videogames
|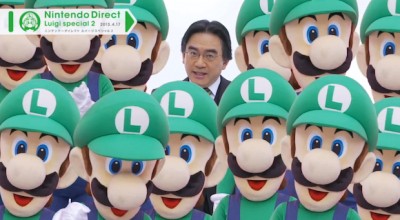 Nintendo just released their latest Nintendo Direct, their online press conference to the masses that's full of new information from the normally tight-lipped company. As usual, it's full of charming new titles, awkward yet endearing executives talking, and a few surprises. Let's run down the big announcements, most of which are centered on 3DS.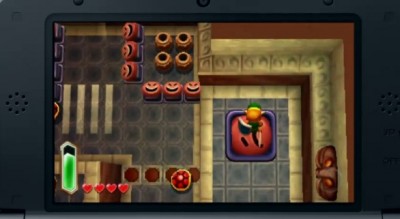 It may have been announced last, but a new game in The Legend of Zelda series was confirmed for 3DS. Though it has no subtitle, it's being billed as a direct sequel to the SNES classic A Link to the Past and even features what looks like the same floppy-haired Link. (It's unclear if the game happens directly after A Link to the Past, as that Link was said to have taken on other journeys already chronicled in Game Boy games immediately after that game, according the series timeline, but there's wiggle room.) The game features similar 2D gameplay but with 3D graphics. New features include a focus on multi-level dungeons and puzzles (that really seem to take advantage of the 3D capabilities) and a new ability that lets Link turn into a 2D drawing to move along walls.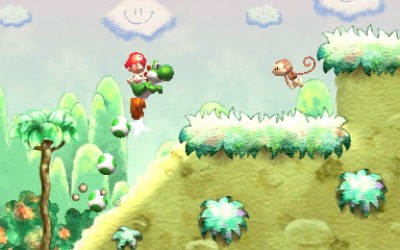 The next biggest announcement is a new Yoshi's Island for 3DS. This game has a mixture of 3D and 2D artstyles evoking the look of the original SNES game. Hopefully this will turn out better than Yoshi's Island DS did.
A new 3DS Mario Party was announced, presumably being made by Nintendo like the last one now that the original developer Hudson is defunct. There are now seven boards with unique mechanics, but it still looks like the usual board game-style gameplay. It looks like some minigames will use the 3DS AR cards though, which is new.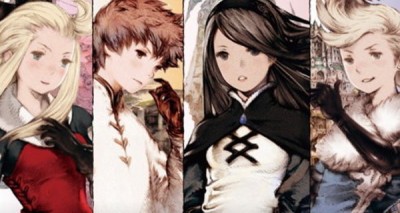 Two previously Japan-only 3DS games finally got confirmed for Western release. Nintendo is partnering with Square Enix to bring over Bravely Default: Flying Fairy, a JRPG that has drummed up far more interest than the usual Final Fantasy releases due to reports about how well-made it is. (I'm a little surprised that they stuck with the bizarre name, but the important thing is that it's getting localized, even if Europe gets it this year and America gets it in 2014.) The sixth Professor Layton game, Professor Layton and the Azran Legacy, was also confirmed for Western release, but considering how developer Level-5 is usually good about getting these things out eventually, it's not a big surprise. There's still no word on Professor Layton vs. Ace Attorney.)
In addition, the three games that make up Level-5's Guild02 3DS compilation — The Starship Damrey, Bugs vs. Tanks!, and Attack of the Friday Monsters! A Tokyo Tale — will all be released digitally on the eShop. These are cool experiments created by notable Japanese designers, so I'm glad to see them making their way here throughout the year.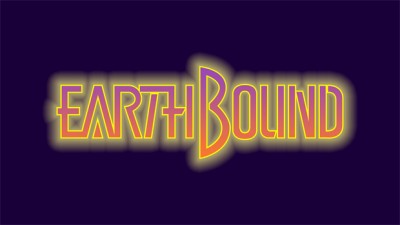 And for the last piece of big news, the SNES cult classic Earthbound is finally being rereleased. It will be available on the Wii U Virtual Console later this year. This is apparently due to the large number of Western fans who asked for a rerelease on the game's Japanese Miiverse page, as the game was rereleased in Japan earlier this year under its original name Mother 2. There's no word on whether or not any changes are being made — the game's many references and samples of American culture were rumored to have made Nintendo's legal department wary of rereleasing the game — but hopefully it arrives intact.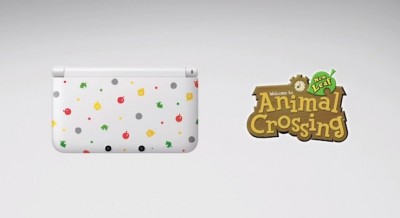 Otherwise, the rest of the presentation was full of interesting updates for previously announced products: Mario & Luigi: Dream Team, New Super Luigi U, Mario Golf: World Tour, Mario & Donkey Kong: Minis on the Move, Donkey Kong Country Returns 3D, Pikmin 3, Game & Wario, Monster Hunter 3 Ultimate, and Lego City Undercover: The Chase Begins were all covered. Animal Crossing: New Leaf is getting a bundle with a themed 3DS XL. Shin Megami Tensei IV will be out on 3DS on July 16, with all copies including a music CD and art book/strategy guide. And the Wii U spring update will be released next week with a bunch of minor improvements, including reduced load times.
There's a lot of news, so if you want more or just want to see these games in action, watch the video below!
Source: Nintendo Direct