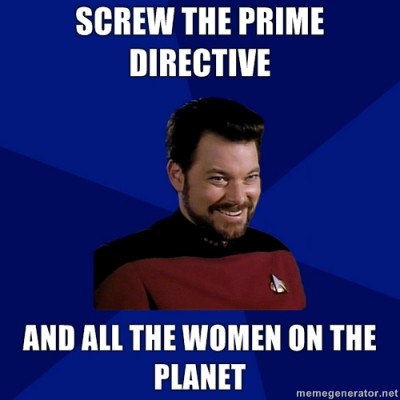 You probably know how to sit in a chair. I mean, at some point during your life, chances are good that you have sat down. But do you know how to do it and look totally amazing at the same time? I'm not just referring to sitting competently, but also being the coolest person in the room. If you're unaware of the best way to sit, let Commander Riker show you the way.
As this video points out, Riker has a very…unique method of sitting. Instead of sitting normally, you need to lift your leg and go over the back of the chair, being as suave as possible, and then sit. Sure, I wouldn't recommend trying this over a chair with a tall back, but if you can pull it off, you'll be the hottest person in the room.
Bonus points for doing the Riker Lean once you have sat down.
Source: YouTube