Posted by Bob Muir on May 29, 2013 in
Videogames
|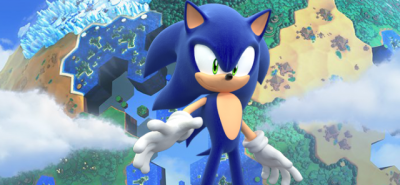 Nintendo had announced during a recent Nintendo Direct that Sega was making a new Sonic game exclusively for Wii U and 3DS. Now there's a trailer for the game, titled Sonic Lost World. While parts of the trailer may make many wary — there are several new characters, which are always the weakest part of the game — there is something interesting going on that seems to reference an earlier, canceled Sonic game.
The big deal in this game is parkour and weird perspective shifts. It's a bit like Super Mario Galaxy, if you were to compare it to a recent game, but it has more similarities with Sonic X-treme, a long-in-development game for Sega Saturn that was canceled due to continuing problems. In that game, Sonic constantly shifted perspective to keep moving forward.
The only question is whether or not it will be good. Most Sonic games in the past decade have been mediocre at best, with the exception of Sonic Generations, which was mainly a celebration of older Sonic levels. With the exception of Sonic the Hedgehog 4: Episode II (which sort of continued from the Episode I), this will be the first game post-Generations, so hopefully Sonic Team managed to learn a little about what makes Sonic good.
Source: IGN