Posted by Bob Muir on Jun 12, 2013 in
Videogames
|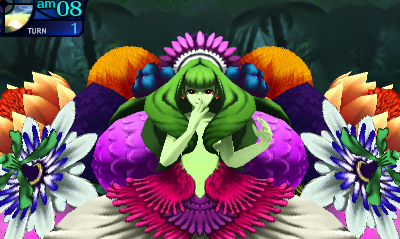 With all of the major press conferences out of the way (thanks for nothing, Square Enix), E3 is starting to stabilize as journalists get their hands-on impressions. But there are still some announcements trickling out, especially for games that may have been a bit too small to trumpet from the heavens (er, stage). One such game is Etrian Odyssey Untold: The Millenium Girl, a 3DS remake of the first Etrian Odyssey game. Atlus made and published the game in Japan, but not every game makes it over. However, since the series does rather well for Atlus USA, they've announced that they will be publishing The Millenium Girl in the US this fall.
This remake follows the outline of the first game, but with a new emphasis on story. As an old-school first-person dungeon crawler in the style of Wizardry, Etrian Odyssey typically emphasizes its RPG mechanics, with player-made characters and a very light story. But The Millenium Girl has set characters and a more fleshed-out story. Of course, there are also gameplay refinements to bring it more into line with recent entries in the series.
There isn't a full website up yet, just this placeholder with some images, but Atlus will likely have a new website up in the coming weeks with more information, nitty-gritty details, and trailers.