Posted by Bob Muir on Jun 10, 2013 in
Videogames
|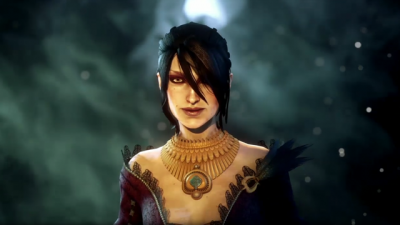 The E3 press conferences from non-platform makers generally have fewer announcements than their Big 3 friends, often retreading a few announcements, but there's still some worthwhile news. With a new console generation about to happen (or already happening, if you're satisfied with a Wii U), Electronic Arts has more than usual to show, for both Xbox One and PlayStation 4.
PopCap Games has only been with EA since 2011, but the casual game developer got to open up the press conference with Plants vs. Zombies: Garden Warfare, a third-person action game that adapts the popular tower defense game into a new experience. It's 3D, cartoony, and silly; a four-player wave-based mode was shown, with players controlling the plants and the occasional special zombie popping to hinder their progress. The game is only announced for Xbox One, with an Xbox 360 release coming afterward, but I wouldn't be surprised if this came out on PS4 maybe a year from now, as it seems like a timed exclusive, not a full exclusive.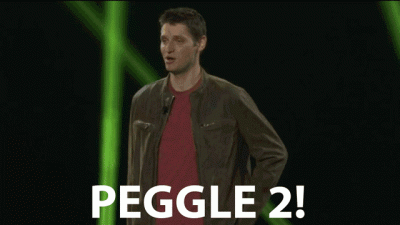 Before PopCap Games left the stage though, one more new game was revealed: Peggle 2, the sequel to the horribly addicting puzzle game. There were no more details, but the guy practically lept off the stage with that uppercut, so I'll forgive him. (Click the picture to see the GIF.)
Next, EA is making good use of its newly-acquired Star Wars game license and has DICE working on a new Star Wars: Battlefront game, created in the Frostbite 3 engine. There was only a brief CGI trailer shown, but hey, that's a solid developer using a beautiful engine to make a sequel to a fan-favorite series. There's plenty to be excited about!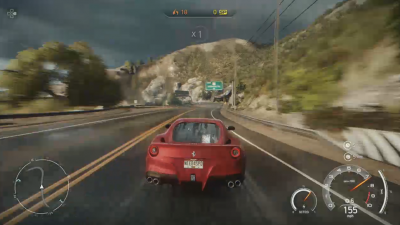 Speaking of awesome developers at EA, Criterion (Burnout Paradise, Need for Speed: Most Wanted 2012) is making Need for Speed: Rivals. It's more cars going fast, and it's running on Frostbite. Cool! Look for it on Xbox 360, Xbox One, PS3, PS4, and PC.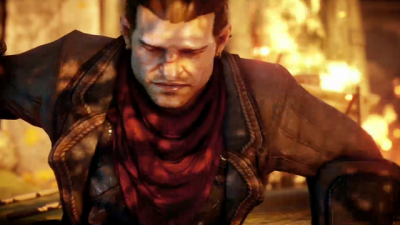 Next up was Dragon Age: Inquisition, which we knew BioWare had been working on for a while. The game will have an open-world and allow your choices to influence the world. You can party up with Varric and Morrigan, who are both returning (yes!), when the game releases in Fall 2014 on Xbox 360, Xbox One, PS3, PS4, and PC.
The next few bits were spent on sports games, so I'll rush through them. Minnesota's Adrian Peterson will be on the cover of Madden NFL 25. EA has finally got its act together when it comes to basketball, as NBA Live 14 is coming out later this year only on Xbox One and PS4. It has a "bounceTek" engine. FIFA 14 is coming out, and musician Drake likes it. And Dana White came on stage to awkwardly boast (and assume) about how everyone everywhere loves fighting in all forms because it's in our DNA while hyping up EA Sports' UFC, which needs a better name.
More was shown of Battlefield 4, including "Commander Mode," in which one person directs their team — up to 64 live players — either from the console or through their mobile device. I'm assuming the commander gets access to special information, as the commander in the demo told his team the building they were fighting in was about to collapse, at which point everyone rushed out and the building collapsed.
Finally, the rumors are true: DICE is making Mirror's Edge 2, using the Frostbite 3 engine. It's coming "when it's ready," but it's safe to assume it will be out on Xbox One, PS4, and PC. Thankfully, the trailer didn't show Faith grabbing any guns, and the enemies mainly had sticks, so one of the main complaints from the first game is already being addressed. A lot of people liked the original game more for its concept than its execution, and ex-CEO John Ricitiello had hinted that the studio was trying to reexamine what they wanted to do with the game, so hopefully the slow development pace will help make this one shine.
Besides the obligatory sports, this was a very strong conference for EA. Despite being the big publisher that everyone loves to hate, the games speak for themselves. We could have done with more actual gameplay, but I'd still say that there is reason to be excited about what the studio is working on, even if there were no new IPs on display.
[Pictures courtesy of Kotaku]