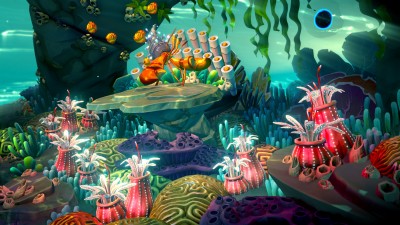 Harmonix, creator of Guitar Hero, Rock Band, and Dance Central, has finally unveiled their new game, and it's quite a surprise. Fantasia: Music Evolved is a collaboration with Disney that has players enter portals to control the musical landscape with their hands, playing along and remixing the song as they go. If they don't like a song, for instance, they can bring in a string accompaniment or ska horns. The game is played with the Kinect on Xbox 360 or Xbox One, as the game is exclusive to Microsoft's platform.
While many online were quick to write off the game due to its use of Kinect, I found myself taking a different train of thought. Harmonix is one of the few developers that managed to use the Kinect right with Dance Central, so that wasn't a concern. If anything, the initial reports of Harmonix and Disney teaming up to make a Fantasia game filled me with excitement. There are a few problems, however.
The first is that this reveal is quite ambiguous in terms of the actual product. The trailer doesn't show any gameplay, and the screenshots are either background imagery or don't really explain what's happening. Something this high concept really needs to show its gameplay in order for players to grasp what is going on.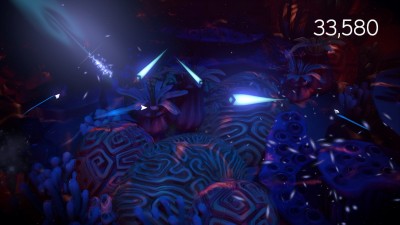 My second problem is that the game doesn't really feel quite "Fantasia-ish." The framing story is that you are an apprentice to Yen Sid (from The Sorcerer's Apprentice segment) and are learning magic to reinvigorate dull lands with life. But the worlds themselves don't seem to be very Disney-esque yet, and there are no visual references to other segments yet. That's not to say that the game needs to be a carbon copy of the movie's scenes, but at least from the screenshots, I'm not seeing enough of that Fantasia "style" yet.
And that leads me into the third problem: the songs announced so far don't match Fantasia's classical sound. So far, we have "Locked Out of Heaven" (Bruno Mars), "Bohemian Rhapsody" (Queen), "Levels" (Avicii), "Some Nights" (Fun), and "Settle Down" (Kimbra) — none of which are classical songs. Harmonix is saying that Fantasia consisted of contemporary, popular songs from its day, and that the game is more about the synthesis of music and visuals that Disney pioneered. Fair enough, but let's unpack that a bit. The songs in Fantasia were certainly popular in that day — conductor Leopold Stokowski was a big deal — but none of them were contemporary. Almost all the songs were composed in the 1800s, with only one composed in the early 1900s. Actual contemporary music like jazz and big band didn't make it into the movie until its sequel, Fantasia 2000, with the jazz-influenced "Rhapsody in Blue" segment. To further illustrate the divide, it's worth noting that Disney made two more films made up of multiple musical segments during the 1940s, Make Mine Music and Melody Time, that specifically featured popular, contemporary music. So while Fantasia's music may have been popular back in the day, it was still classical music, not contemporary pop music.
But hey, Harmonix still puts out good games, and I doubt we'd see a mainstream commercial game centered on classical music these days. The songs chosen do seem like they'd be fun to play, so hopefully we'll get to see what the game is actually like at next week's E3.
Source: Polygon