Posted by Bob Muir on Jun 10, 2013 in
Videogames
|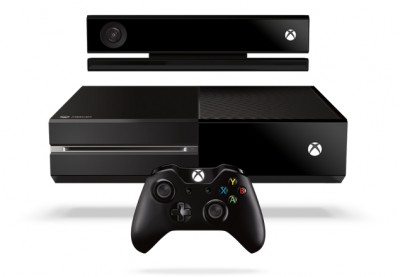 Microsoft just finished their Xbox One press conference, and we've covered all the important game reveals at the event. Much was revealed, but the conference was lacking in many details, so if you see something below that interests you, be sure to wait for more info that is sure to be revealed as E3 2013 begins fully tomorrow. Click below and let's see if Microsoft can make up for their disappointing Xbox One reveal a few weeks back!
Before jumping into the Xbox One, Microsoft wanted to cover the Xbox 360. Until the Xbox One launch, there will be two free Xbox 360 games given out digitally each month to Xbox Live Gold subscribers. This is similar to PlayStation Plus subscribers, but I have a feeling that these games will remain in your collection forever, whereas free PlayStation Plus games disappear if you stop paying. It's still not quite as good as the now phenomenal value that PlayStation Plus offers, but it's a start, and will hopefully be expanded on Xbox One. The Xbox 360 is also getting a new redesign that puts it closer in style to the Xbox One. It's probably not something that current owners will want, but it may attract those looking for a new, cheap console with a large library. It is also available today, so go grab it if you want.
A few 360 games were highlighted as well. The online PC free-to-play game World of Tanks is getting a console port, World of Tanks: Xbox 360 Edition. Of course, you'll need Xbox Live Gold, but if you've already got it, you can play it for free — or pay money to ease your leveling just like most free-to-play games. Max: The Curse of Brotherhood, the sequel to Max and the Magic Marker, was also shown, with Pixar-style cutscenes and 2D platforming. And as expected, Dark Souls II will be coming to Xbox 360 in March 2014, after the Xbox One has launched.
A new trailer for Crytek's Ryse: Son of Rome (announced at E3 2011 as the 360 game Codename Kingdoms) received a new CGI trailer followed by some in-engine footage of an intense Roman battle. Much of the "cool" shots resulted from frequent quick-time button presses, but there were also commands for controlling the soldiers you command, such as advancing forward in formation, stopping to put up shields, and launching a volley of spears. Ryse is an Xbox One exclusive and will be available at launch.
There have been rumors for years of a revival of Rare's classic ridiculous fighting series Killer Instinct, but now a new game (for now just called Killer Instinct) is confirmed as an Xbox One exclusive, complete with 3D graphics, 2D gameplay, and ultra combos. It looks like a retail game, which will be released at launch this fall.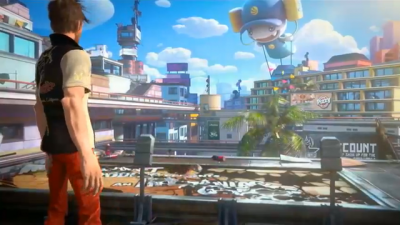 Insomniac Games is typically known for games on Sony systems like Ratchet & Clank and Resistance, but they are announcing a partnership with Microsoft for a new shooter called Sunset Overdrive. It's a colorful world with social elements, multiplayer, and a manic energy. It reminds me of an early version of their EA-published game Overstryke, which was redesigned as the grey/brown serious shooter FUSE for release, much to the game's detriment. Here's hoping the same thing doesn't happen!
Of course, there's a new Forza game, Forza Motorsport 5, as previously announced. After showing off a real car (which doesn't impact the game, let's be honest), the game itself was shown. Using the Xbox One cloud, the game will feature not AI, but driving that is learned from the players itself. So really, it's still an AI, but one that supposedly adapts more.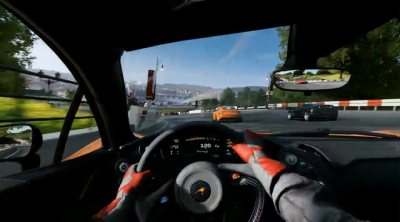 The only intriguing game from the Xbox One reveal was Quantum Break, but there was no indication of what it actually was. Remedy Games took to the stage to not only confirm that the game was an Xbox One exclusive, but also show the first footage. It showed an explosion frozen in time, with two operatives pulling a doctor out of the explosion. The time freeze collapses, as the explosion resumes. It's hard to tell what would actually be playable, as much of it looks like a cutscene.
Minecraft has done really well on Xbox Live Arcade on 360, so it's not that surprising to see that Minecraft: Xbox One Edition will be coming to the console.
Next, a surprising trailer for D4, an episodic cel-shaded action game by Swery65, creator of the cult hit Deadly Premonition. It's hard to tell what is going on, but there's a girl in snow and people fighting on a train. I wonder if this is a reference to previous auteur, bizarre games like D and D2 by Kenji Eno?
Project Spark is a game that seems playable with Xbox Smartglass, Microsoft's companion app for smartphones and tablets. The demo player created a world, plopped his character into it, and gave a rock a brain, making it into his pet. Then, he went outside of his village and started fighting trolls with his pet rock. Next up was a multiplayer mode where multiple players were actively remixing the world to fight enemies, either by casting fireballs to make a lava pit or "flying" around with rising ground. Then, the rock pet was transformed into a giant rock mech. It seems like Microsoft's 3D answer to the PS3's 2D LittleBigPlanet, in terms of how much emphasis is placed on players creating their own ideas.
When Microsoft wanted to start talking more about Smartglass, I was expecting it to be some boring social features that had little effect on games. However, one feature shown off showed someone playing Ryse, waiting for a match in Killer Instinct, then seamlessly switching over to the match. After the match, the footage was uploaded to Twitch.tv, in a new partnership allowing easy game streaming. On a related note, MadCatz will have a new tournament edition fightstick available at launch.
Some features of Xbox Live were detailed. There will not be a 100-friend limit for Xbox One (unlike on Xbox and Xbox 360), and Microsoft Points are going away — now you can pay in your local currency and not have to deal with strange point conversions.
Crimson Dragon was shown off, a new on-rails flying shooter from the creator of the Panzer Dragoon series. Unfortunately the sound was silent for the entire trailer, it it showed colorful dragons flying around shooting at other dragons. The game was originally announced for 360 and almost released, but was delayed. Presumably, since the game requires the Kinect to play, it will play better on the Xbox One's new Kinect.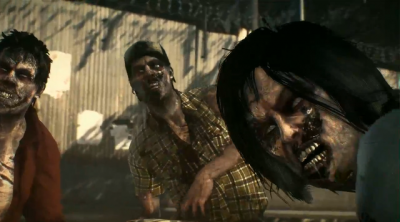 Capcom came up and revealed Dead Rising 3, a new open-world zombie game that takes the scale to a new level. Previous games had taken place in locations like a mall with an off-beat tone, but this new game seems to involve a full town, with the ability to break into various houses to deal with the thousands of zombies around every corner. And like previous games, you can use almost everything as a weapon and combine objects to create new weapons. And surprisingly, unlike Dead Rising 2, Dead Rising 3 is exclusive to Xbox One.
The Witcher 3: Wild Hunt is coming to PC soon, but CD Projekt Red was pleased to announce that it would also be coming to Xbox One. There are Kinect voice commands, and the game is promised to be exactly the same as the PC version, unlike its predecessor, which needed to be retooled to work on Xbox 360. This game features open-world elements as well, something that wasn't as present in the earlier games.
Battlefield 4 was up next, but not before another sound issue delayed the reveal. The game is running on the Frostbite 3 engine and looks beautiful, but if I can be frank, it is really hard to get excited about more realistic military shooters. The gameplay was kind of interesting, with a battle on a sinking aircraft carrier, lots of explosions, and exciting action, yet I'd be hard-pressed to notice what's different from other shooters besides the newer graphics. At the very least, the scale of the battle, which later shifted to riding in a small boat and shooting in the vast ocean, was unique. The first map pack will also be a timed Xbox One exclusive.
The next featured game, Below, had me hearing something I never thought I'd hear — a Microsoft executive talking about a roguelike. It looks like a charming, yet dark top-down exploration-based game with some combat. Most importantly, it's made by the people who did Superbrothers: Sword & Sworcery EP, on of the best indie games of the past few years.
After that, Microsoft started to show new games that still had a ways to go. The next game shown wasn't named, other than saying that Black Tusk Studios was making it. There is a guy with a gun and some nice graphics at night, so it's hard to say much about it at all.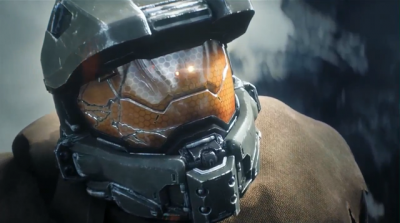 After that was a cloaked man walking in a desert, suggesting a new Prince of Persia game. However, out of the sands rose a giant mechanical monster. The cloak soon revealed the helmet of Master Chief, indicating that it is a new Halo game, though currently unnumbered. The game will "truly evolve," run at 60 frames per second, and be out in 2014.
Microsoft finally announced that the Xbox One will release this fall for $499 (US), 499 Euro (Europe), and £429 (UK). It will be available in 21 countries.
After that, their final exclusive reveal was the first game from Respawn Entertainment, the new studio made up of alumni from Infinity Ward (especially Jason West and Vince Zampella), the creators of Call of Duty and developers of the Modern Warfare variant. Called Titanfall, it seems like a gritty sci-fi shooter where you can jump into mechs to turn the tide of battle.
Overall, Microsoft partially made up for their disappointing earlier reveal. It certainly has plenty of exclusive games and many new IPs. Unfortunately, their online and used game policies still threaten to overshadow the entire system. They have recently clarified their stance on these issues, but the fact that the console needs to dial home every 24 hours, used games are restricted by publisher decisions, and the very real possibility that in the future all the games you purchased will be unplayable with no servers to talk to — it all creates a hard sell, even with some enticing exclusives. Many of the games seem somewhat similar to what we currently have, as well as fitting into what Xbox is known for: shooters. The price, while also reasonable, may be a little high to counter such anti-consumer policies.
It will be interesting to see what happens for Microsoft during the rest of E3 and how Sony will counter later tonight.
[Pictures courtesy of Kotaku]