Posted by Bob Muir on Jun 11, 2013 in
Videogames
|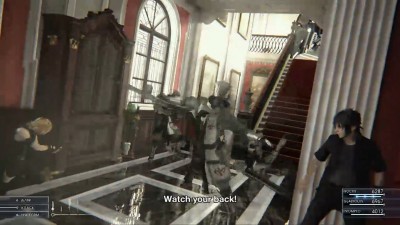 This was briefly covered in Sony's press conference, but the footage has now surfaced online. After years of waiting and many empty promises, Square Enix has finally revealed a full trailer for Final Fantasy Versus XIII, with new cutscenes, new graphics, and lots of gameplay showing its completely revamped combat system. Furthermore, the game is now known as Final Fantasy XV; it's no longer a spin-off, but the next installment of the long-running series. The online excitement right now is palpable, as people are practically cheering in the streets. The game has so far been revealed for PS4, with no word of an Xbox One or PC release.
But that's not all. Tetsuya Nomura has previously said that he couldn't make Kingdom Hearts III yet because the team from KHII was making FF Versus XIII (now FFXV), which is why other teams have worked on the handheld spin-offs. Something must have changed there, because it seems that Kingdom Hearts III has finally entered development according to this teaser trailer. Sora picks up a keyblade, then tangles with a literal wave of Heartless, fighting them and riding them at the same time. This is also a PS4 game with no word on other platforms.
There's no release date for either game, but more details may be given at tomorrow's Square Enix conference.