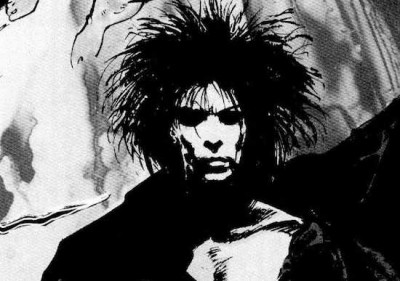 When looking at the comics that made the medium more respected in the 80s and 90s, one of the most notable titles was Neil Gaiman's Sandman, a complete reinterpretation of an ancient DC comic book. I've only read the first volume, but I loved the dark, dreamy atmosphere. So I think it's a little strange that Diane Nelson, the current president of DC, says her first choice for a new movie was a Sandman adaptation, saying "it could be as rich as the Harry Potter universe."
Now I'm not going to say that making a good Sandman movie is impossible; it's certainly doable, especially if Neil Gaiman got on board to write the script or be involved in some capacity. But I'm not sure audiences would know how to react if the adaptation was done faithfully, and so I have a feeling that parent company Warner Brothers would make some changes to make things more palatable.
Of course, Nelson and DC can't decide to make a Sandman movie; Warner Brothers has to make that call. But it could be interesting! Nelson also name-dropped other comics she thinks would make good movies: Fables, Metal Man, Justice League (ugh), and…Aquaman. I'll admit this much: I'd rather see an interesting Aquaman movie than the Justice League team-up they've been desperately trying to make work.
Source: io9