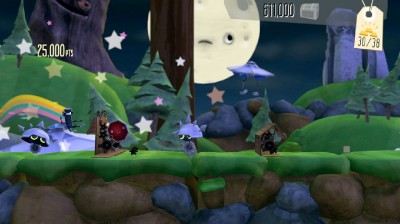 Bit.Trip Presents: Runner2 Future Legend of Rhythm Alien (or just Runner2) will get seven new "well-loved" characters, according to Gaijin Games. The characters will be coming as DLC to the Steam version this Thursday, while console versions will get the characters at an unspecified later date. Five of the characters remain a mystery, but two have been revealed: Razputin ("Raz") from Psychonauts and Quote from Cave Story!
What's cool about this is that Pixel, the creator of Cave Story, is very protective of his character Quote. He didn't allow him to cameo in Super Meat Boy alongside Bit.Trip main character Commander Video simply because he had a personal connection with Quote. So to see him pop up in Runner2 is pretty awesome!
Here's looking forward to the reveal of the other five new characters later this week!
Source: Destructoid