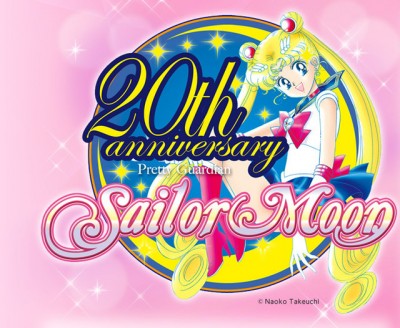 I'm still a little surprised that Sailor Moon is poised to make a comeback after so many years of laying low. But there's a new anime on the way this winter after a delay from its original air date this summer. This anime apparently won't be a remake of the original anime, but will instead take a different direction. This could mean that it will simply interpret the original manga in a different way, or it could mean a new story. The makers are still figuring some things out, since there are no voice actresses confirmed, not even for main character Usagi (Serena for you American fans).
But whatever form it takes, the new Sailor Moon is going to stream worldwide on NicoNico Douga, Japan's biggest video site. No subtitling decisions have been made yet, but editor Fumio Osano noted that they would consider the needs of international fans; hopefully the subtitles launch with the show, as Sailor Moon has many fans outside of Japan. And if you're up on your Japanese music groups, Momoiro Clover Z will be performing the opening and ending songs for the show.
So there still aren't a lot of details, but hopefully these news bits will tide fans over until a trailer is released.
Source: Crunchyroll