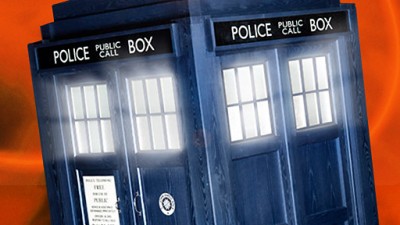 Will the long wait for Doctor Who fans finally be over? There have been rumors swirling that this Sunday a big Doctor Who announcement would happen, but nothing had confirmed it yet. Now, Metro.co.uk accidentally posted their article early (and then quickly pulled it), and the news is out: this Sunday, at 7pm UK time on BBC One, the twelfth Doctor will be announced (currently codenamed Houdini). Supposedly, no one knows who the next Doctor is aside from a select few, and many have been working with the twelfth Doctor without even realizing it. There are so many possibilities and rumors for who the next Doctor could be, but I suspect it will be someone a bit more unknown, as that has been their M.O. more.
Although, fan-favorite Peter Capaldi would be fun, I also think it might be time for a woman Doctor. Or basically anyone who's not a white British man. But anyone could be hiding under that hidden codename, Houdini. Get it? It's a brilliant codename you see, because it also sounds like "who" so it's a pun as well! How clever! Never would've guessed!
Seen via NeoGAF, Bleeding Cool.