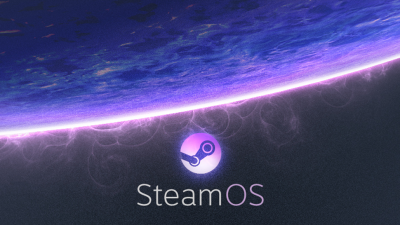 The first of Valve's three big announcements is here: SteamOS, a full operating system based on Linux. SteamOS will be downloadable for free and is intended for use on PCs in the living room. This isn't Valve's first attempt at moving from desktop PCs to the living room, having introduced Big Picture Mode that tailors PC games to an HDTV. The OS itself seems tuned to improve game performance, from audio improvements to input latency reductions.
Most important is Valve's "collaborative," open vision for SteamOS. As they put it:  "With SteamOS, 'openness' means that the hardware industry can iterate in the living room at a much faster pace than they've been able to. Content creators can connect directly to their customers. Users can alter or replace any part of the software or hardware they want. Gamers are empowered to join in the creation of the games they love. SteamOS will continue to evolve, but will remain an environment designed to foster these kinds of innovation."
Valve is rolling out new features on Steam and SteamOS to take advantage of the new opportunities. While only "hundreds" of games are currently running natively on SteamOS — with Steam leading the PC gaming market, expect that number to constantly increase — SteamOS can also stream non-compatible games over your network from other PCs in your house. (Almost all of 2014's AAA PC games will support SteamOS.) Music, TV, and movie integration will also be occurring in the future. And there are new family options in the works; you can share games with other family members (as long as you're not playing at the same time), and there will be easier ways to divvy up accounts, game libraries, achievements, and more.
Obviously there's more to learn, and Valve will likely continue to improve the features. But it's an interesting idea, and may encourage more people to hook up PCs to their TVs. There are still two more announcements to go, so maybe we'll hear more about a Steam-Box…or dare I suggest Half-life 3?
Source: Steam