Posted by Bob Muir on Sep 17, 2013 in
Videogames
|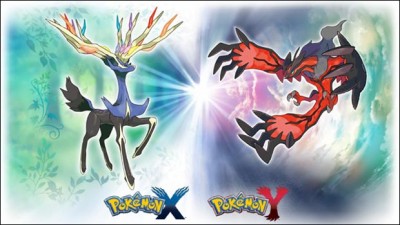 Even if you don't follow the franchise, you probably still associate Pokemon with the phrase "Gotta Catch 'Em All!" It was a marketing concept that was used in the early days to communicate that you'd need to catch more than your favorites to be a Pokemon Master (and encourage you to buy more and more stuff). Now that there are 649 pokemon and more to come in this fall's Pokemon X & Y, the idea of literally catching them all seems out of reach for all but the most dedicated pokemon players, hence why the famous phrase hasn't really been used for years now. (The newer games also allow you to "win" by only catching the 150-200 pokemon in that game's region.) But now "Gotta Catch 'Em All" is back, and it's offering prizes.
If you go to GottaCatchEmAll.com, you can start a hunt around the web searching for special pokeballs on various websites. The site offers hints on where to look, but if it's a big game site, you could still be hunting through the pokemon-related pages for a while. What's in it for you? Digital gifts, but more importantly, a chance to win prizes, like Pokemon X & Y, the new pokedex guidebook, toys, cards, and even a Nintendo 3DS XL.
Nintendo also had remix artist Pogo create this music video, which is nice, though I still prefer his more ephemeral takes on Disney sounds.
Source: GottaCatchEmAll.com