Posted by Bob Muir on Oct 31, 2013 in
Videogames
|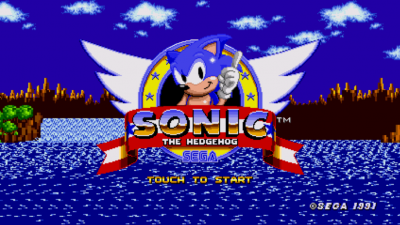 If you're a retro games enthusiast, chances are you've bought certain games more than once. Sonic the Hedgehog has been rereleased at least ten times in the last decade, between Virtual Console releases, cellphones, compilation discs, and more. Now you can add yet another rerelease to it, but at least this release has something new to offer. Sega recently converted several Genesis games into 3D for Japanese release on the 3DS. Not every game released on the system needs to be in 3D, especially retro games, but Nintendo and other companies have done so occasionally to offer a new reason to repurchase old classics. It was strange that the games were Japan-only, but now Sega has announced that all eight of them will be coming West before the end of the year. You've got Sonic, Ecco the Dolphin, Streets of Rage, Shinobi, and more to pick from. Check out the list below!
3D Space Harrier, 3D Super Hang-On – 11/28/2013
3D Sonic the Hedgehog, 3D Altered Beast – 12/5/2013
3D Ecco the Dolphin, 3D Galaxy Force II – 12/12/2013
3D Shinobi III, 3D Streets of Rage – 12/19/2013
Each game will be $5.99/€4.99/£4.49, depending on your territory. Now they just need to get around to converting Sonic the Hedgehog 2 and Streets of Rage 2!
Source: Kotaku