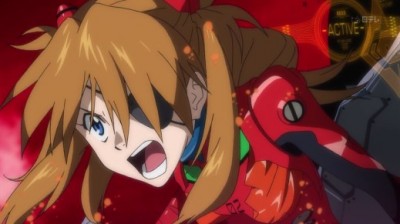 North American fans of Neon Genesis Evangelion have been waiting since November 17, 2012 for the latest Rebuild of Evangelion movie. The remake/reboot/sequel/whatever movie series is already three films into the planned four-film story, but the third film, Evangelion 3.0: You Can (Not) Redo, has yet to receive a North American release. But this January 2014, ELEVEN ARTS and FUNimation will be screening the film. It will mostly be shown in an English dubbed format, but some showings will feature the original Japanese dub with English subtitles.
With the movie being relatively niche in the West, it's obvious that only major cities in the US and Canada will be showing the film. But if you can get to one of those cities, you'll be in for a treat. However, as of now, there are no word on which cities will show the movie or at what time. Living in Los Angeles, I'm not concerned, since everything comes here, but audiences elsewhere will want to pay attention to ELEVEN ARTS and the movie's English Facebook page for more details.
But while a limited theatrical release is cool, I'll admit that I'm far more excited about a potential date for the North American Blu-ray release. FUNimation bought the rights to localize and distribute the previous two movies, so the fact that they're involved with the movie screenings hopefully means they'll have something to say about the Blu-ray soon!
Source: Japanator