Posted by Bob Muir on Nov 27, 2013 in
Videogames
|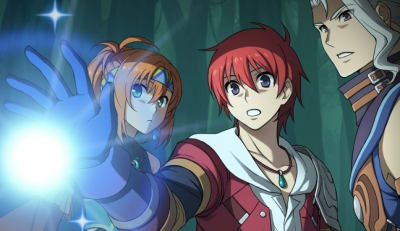 While everyone is getting excited about the start of a new console generation, it's easy for smaller, niche games to get lost in the holiday madness. So allow me to draw your attention to Ys: Memories of Celceta, a JRPG for PlayStation Vita that just launched. Ys is a long-running series from Nihon Falcom that has been on tons of platforms, including many obscure Japanese computer systems. XSEED did everyone a solid and localized several PSP remakes and sequels in recent years, including the wonderful Ys: The Oath in Felghana. Memories of Celceta is a 25th anniversary celebration for the series, and it's looking great.
To go into a bit more detail, Ys games are generally unrelated to each other besides featuring Adol Christin, a wandering adventurer. There are some recurring characters, but very little burdensome continuity to overwhelm newcomers. Memories of Celceta is actually a complete remake of Ys IV, but it's a bit more complex than that. There were actually two versions of Ys IV, made by two different developers: Ys IV: The Dawn of Ys (on PC Engine, the Japanese TurboGrafx-16) and Ys IV: The Mask of the Sun (on Super Famicom, the Japanese SNES, and later a cheap PS2 remake). Both games shared a setting, characters, and general story premise, but diverged in many ways. Memories of Celceta is a remake of both of these games, but more importantly it's the first time Nihon Falcom themselves developed Ys IV.
Of course, if you're already a fan, you can purchase a special Silver Anniversary Edition, with a cloth map, 130 page strategy guide/art book, a compass, and a 3-disc CD soundtrack featuring original and arranged music from the entire series. Ys is known for having some great music, so it's even more of a treat! But if you're not yet a fan, consider trying the game now that it's out!
Source: YouTube