Posted by Bob Muir on Dec 13, 2013 in
Videogames
|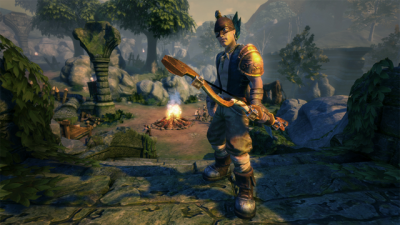 Microsoft never really did much themselves with HD remakes on the Xbox 360, despite the efforts shown by Sony and various third-party publishers. The only one they put out was Halo: Combat Evolved Anniversary, which gave the original Halo a new coat of paint and some other bonuses. While the core game was the same (meaning that level design was pretty mediocre — that's right, I'm one of the few who didn't enjoy it), the gorgeous graphical overhaul and reorchestrated music went a long way towards making the game feel modern (and even alleviating level design issues). Now Microsoft is releasing its second HD remake: Fable: Anniversary, and it's dated for February 4, 2014.
The game had been hit with delays, but it seems like it'll be worth it once it's done. Lionhead has given the game an attractive graphical and UI overhaul, while retaining all the original content and The Lost Chapters bonus content. Honestly, the only strange thing is that the game isn't coming out on Xbox One, only gracing the Xbox 360. Well, it's not that strange, considering how many other games are coming out on 360 and PS3 next year, but still, it seems like it would have been a nice option for those who bought the new box. But hey, Microsoft historically dropped all support for the original Xbox when the 360 came out, so at least that's not happening again.
If you preorder Fable: Anniversary, you'll get an embossed slipcover and a Launch Day Outfits & Weapons Pack, as well as a Lionhead helmet for your 360 avatar; all the bonuses will only be in the first run of the game. However, I can't help but not care about any of the outfits they're offering, as they all look rather boring, but that's just me.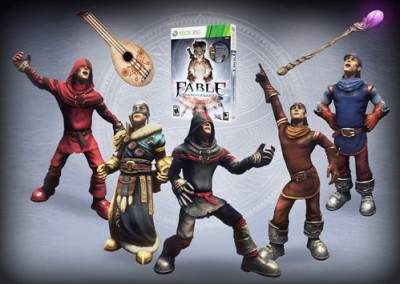 Source: Lionhead