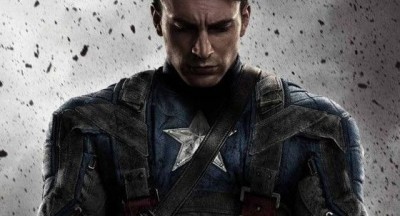 Captain America: The Winter Soldier isn't out on April 4, but that doesn't mean Marvel isn't already thinking of the future. Since we're still in the middle of Marvel's "Phase 2," there are not a lot of confirmed details for movies in "Phase 3" besides Ant-Man. However, we might see a third Captain America movie, as Marvel has already arranged for Anthony and Joe Russo to return to direct a third film. They're already working on the story, even though the movie isn't officially confirmed yet.
Yes, Captain America 3 hasn't even been greenlit; Marvel and the Russos won't negotiate the Russos' return until after the premiere of The Winter Soldier. However, apparently Marvel is quite happy with the film and it's performing well at test screenings, so it's very likely that a formal deal for a third film will be announced shortly after the second one releases. Marvel has 2016 and 2017 dates for three unknown projects, so Captain America 3 could be one of them.
It's still not clear, however, how many films in Phase 3 will be sequels. We know Ant-Man is one of them, and Captain America 3 becoming a reality would leave two of those spots open. Will we finally see movies for Doctor Strange and Black Panther, as has long been rumored? Or will we see Iron Man 4, Thor 3, or even The Incredible Hulk 2? Regardless, since Phase 1 has six films and Phase 2 has five films, there could easily be one or two additional films, and I'd put money on The Avengers 3 not coming out until 2018 or 2019.
Source: /Film