Posted by Bob Muir on Feb 19, 2014 in
Videogames
|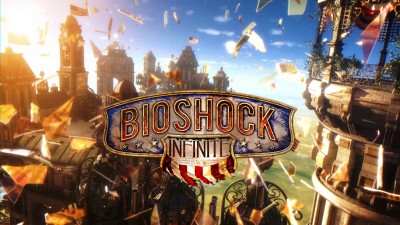 After a troubled development time, Irrational Games released BioShock Infinite in March 2013 to great sales and great reviews, cementing its place on many Game of the Year lists. The additional DLC story, Burial at Sea, is just about finished. So what's next? Apparently nothing, as Ken Levine is closing Irrational Games so he can move on to "narrative-driven games for the core gamer that are highly replayable," likely smaller and released digitally. He's staying with publisher 2K Games and making a new team with the mere 15 Irrational employees that aren't getting let go.
That really sucks for his team, but at least 2K is giving them time at the studio to update their portfolios and setting up a recruiting day where other developers and publishers can interview their team members for new jobs. Still, I have to wonder why Levine couldn't just pass on leadership to someone else instead of dissolving the entire company. Just because he wants something new doesn't mean everyone else does.
As for the games themselves, 2K owns the rights to BioShock, so it's possible some other team could work on the valuable property. I'm more interested in how Levine is going to make games that not only focus on the story, but are very replayable. Story-based games are almost by definition less replayable, since most of the enjoyment comes from the story, so I'd like to see what his ideas are to fix that.
Source: Irrational Games